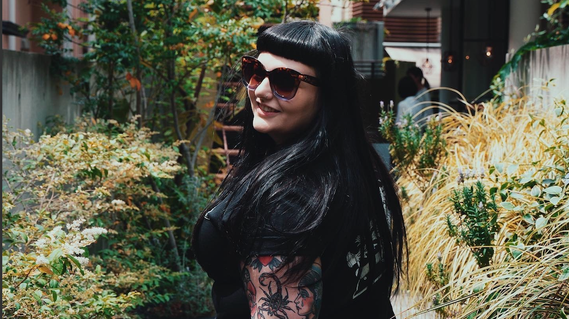 ABOUT ME
I'm a twenty-something year old (just about, I'm holding on) London-based photographer, also working in Social Media and learning the ropes of videography here and there.
I've recently been described as an elder-emo, I wasn't sure how to feel about that at first but now I'm just owning my truth and vibing with it! I love travelling, getting tattooed, bubble tea, and eating delish vegan food. I'm a gamer girl and a BTS stan… I also know way too many TikTok songs than I'm comfortable with (help). I'm not much into tradition, and like anything a little out of the ordinary!
MY WORK
I mostly work in portrait, live music and event photography, although wedding photography is something I've never ruled out...

For me, one of the most important things about the photos I produce, is that they're full of life and soul. I love sharing the emotion and excitement of a moment, whether that be at an event or a solo shoot. I always try to infuse a little fun and humour with the people I'm taking photos of, creating a bubble of comfort, yet a sense of freedom during a shoot. I feel that really comes across in the final result.
When it comes to editing, I love experimenting. Whether I'm working on a more natural edit, or something a little more edgy, my style is consistently colourful and crisp. Delicious!
Think I'm the photographer for you? Get in touch!